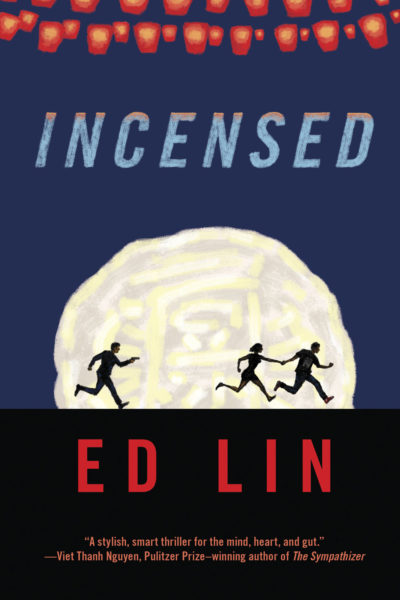 ---
Reviews
A richly detailed insider's tour of contemporary Taiwan.
Kirkus
Readers will be as caught up in Lin's rich descriptions of Taiwan's sights, sounds, and mouthwatering foods as they are in his intriguing characters.
Publishers Weekly
Trailer
Ed Lin's latest book!
In Taiwan, the Mid-Autumn Festival is a time for prioritizing family. When 25-year-old Jing-nan's gangster uncle, Big Eye, asks a favor, Jing-nan can't exactly say no, especially because two goons are going to follow him around to make sure he gets it done right. The favor is this: Big Eye's 16-year-old daughter, Mei-ling, has a biker boyfriend from the wrong side of the tracks—in Big Eye's gangster opinion—and Big Eye wants Jing-nan to bring her to Taipei, away from the bad influences, and straighten her out.
It doesn't take Jing-nan long to discover Mei-ling is even more trouble than the average bratty, rebellious teenager. She's been spoiled rotten and doesn't know how to take no for an answer. She has her father's thugs wrapped around her finger and quickly becomes the miniature dictator of Jing-nan's life. But Mei-ling is also hiding a secret—one that puts her in harm's way. If Jing-nan wants to save his cousin from her own demons, he has to figure out the truth, even if it tears his family apart—again.
---
Ed Lin's Incensed is a stylish, smart thriller for the mind, heart, and gut. Sex, music, history, politics, food, humor, and just a touch of violence and death—you get it all. And when you're done, you'll beg for more.
Ed Lin's Incensed is his best book ever — and this is the guy who wrote Ghost Month. Its world is so vivid and alive that when you're finished you'll remember it as though you spent a month there.